BAILEY ZIMMERMAN AND DANIELLE BRADBERY HEADLINE RIDIN HEARTS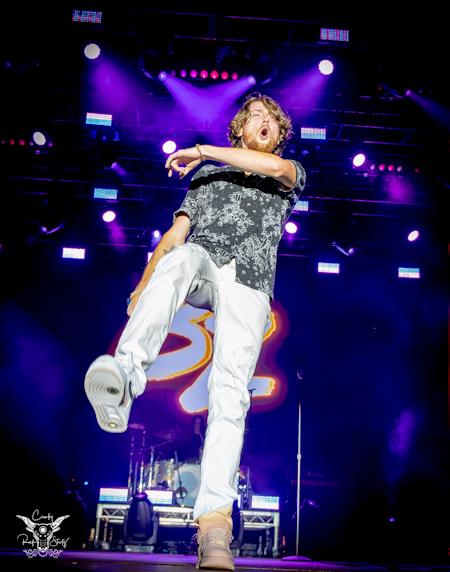 Illinois born Bailey Zimmerman and Texan Danielle Bradbery headlined the star-studded Ridin' Hearts Festival at Royal Melbourne Showgrounds on Sunday November 5.
Bailey and Danielle and their hot young bands and diverse international and national artists wowed a vibrant new generation of country fans who flocked to the cattle and sheep mecca.
They ignited a capacity crowd at the venue that also hosted Shotgun Willie Nelson, now 90, on his debut Australian tour in 1981.
The vociferous audience sang along to the artists with gusto as Pakenham photographer Andrew Friend filmed the stars and their bands.
CLICK HERE for our festival review by Nu Country TV producer David Dawson on our concert page.
Photos by ANDREW FRIEND - Country.Rock.Shotz.
ASLEEP AT THE WHEEL TRIUMPHANT AUSTRALIAN DEBUT OUT ON THE WEEKEND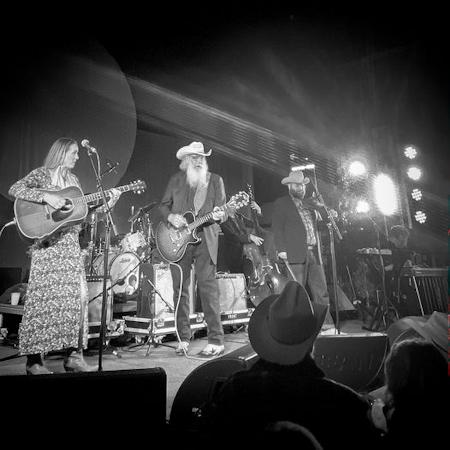 Texan western swing band Asleep At The Wheel stole the show when they headlined the annual Out On The Weekend festival at the Steamworks in Williamstown on October 14.
Ray Benson's swing pioneers performed a marathon 18 song set with guest artists Brennen Leigh and Joshua Hedley joining his band after performing with other artists.
Texan Summer Dean and Nebraska born Melissa Carper and their bands performed memorable sets in the main auditorium as the Collingwood Cassanovas ignited the outdoors stage at the popular festival.
CLICK HERE for Nu Country TV producer David Dawson's review in our Concert section.
CASEY BARNES AND ZAC AND GEORGE PRINCES OF WALES FOR A NIGHT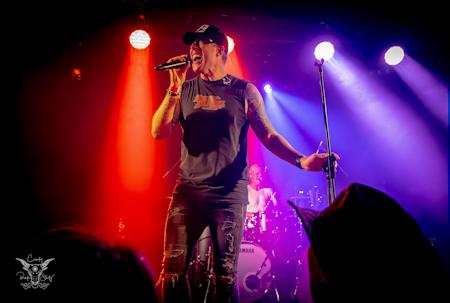 ARIA award winning Golden Guitarist Casey Barnes and NSW duo Zac & George invaded the historic Prince Of Wales Hotel in St Kilda for a steamy concert on the eve of the AFL preliminary finals.
Tasmanian born latter-day Queensland Gold Coast gaucho Barnes, now 45, was joined on stage by touring troubadours Zac & George after they opened his sizzling soulful show.
CLICK HERE for David Dawson's concert review and photos by ANDREW FRIEND - Country.Rock.Shotz
SINGER-SONGWRITER AUTHOR, ACTOR
AND PILOT JIMMY BUFFETT RIP AT 76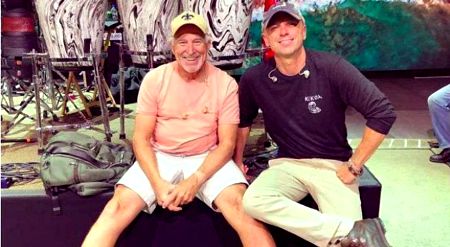 Mississippi born singer-songwriter-author, actor, pilot and restaurant chain entrepreneur Jimmy Buffett has died of skin cancer lymphoma at 76 after a colourful career that included six Australian tours.
Jimmy was born on Christmas Day in 1946 in Pascagoula, Mississippi, and often visited Norfolk Island and met his ancestors whose families settled there in the 19th century.
On January 26, 2011 (Australia Day) Buffett and his Coral Reefer Band were performing at Sydney 's Hordern Pavilion and fell off stage after an encore.
One of Australia 's leading trauma surgeons Dr Gordian Fulde was near the stage and treated Buffett at the scene.
Dr Fulde turned him on his side so he could breathe and administered first aid before he was rushed to St Vincent 's Hospital Emergency Centre for treatment and discharged the next day.
Latter day Floridian Buffett returned to Australia in 2012 for concerts in Brisbane and Melbourne and made fun of the incident during those shows.
The singer also cheated death on August 25, 1994, when he crashed his Grumman G-44 Widgeon jet while trying to take off in waters off Nantucket, Massachusetts.
Buffett, father of two daughters and a son, swam to safety after sustaining minor injuries.
CLICK HERE for our Buffett Nu Country TV headlining show feature in the Diary on August 31, 2020
WOLFE BROTHERS AND GORD BAMFORD FULL HOUSE AT GEELONG GATEWAY HOTEL

Van Diemen's Land combo the Wolfe Brothers and expatriate Gippsland gaucho Gord Bamford performed to a capacity crowd at the Gateway Hotel, Geelong, on the eve of the AFL Finals.
Bamford's drummer Brendan Lyons wore a Geelong guernsey as Gord proved why he has made adoptive home country Canada his launch pad for 11 albums since arriving there at the age of five with his sister Twila and singer-songwriter mother Marilyn.
Five-time Golden Guitarists, The Wolfe Brothers , who soared to fame after touring with prolific Golden Guitarist, ARIA award winner and Carlton fan Lee Kernaghan, showcased songs from their six albums.
CLICK HERE for David Dawson's Gateway Hotel review in our concerts section.
Photos by Andrew Friend - Country.Rock.Shotz.
LUKE COMBS PROVES WHY
HE CONQUERED AUSTRALIA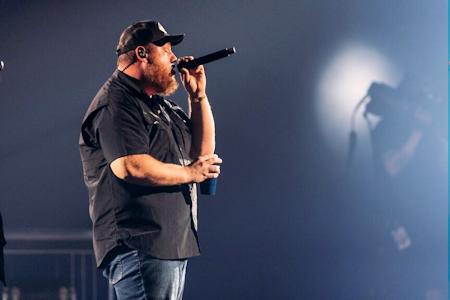 North Carolina chart-topper Luke Combs attracted Aussie sports stars and celebrities to his eight sold-out concerts on his second Australian tour.
Combs, just 33, and former Texas prison warder and rodeo rider Cody Johnson, 36, proved why country music reached all demographics at the Rod Laver Arena in Melbourne.
Fans arrived by trains, planes and automobiles to fill the tennis citadel well before the first set began with Mt Isa teenager and Voice finalist Lane Pittman raising the roof with his energised entrée performance.
Photo credit: Justin Ma
CLICK HERE for our review in our Concerts section.
GORD BAMFORD BASEBALL HOME RUNS FOR AUSTRALIAN SPRING TOUR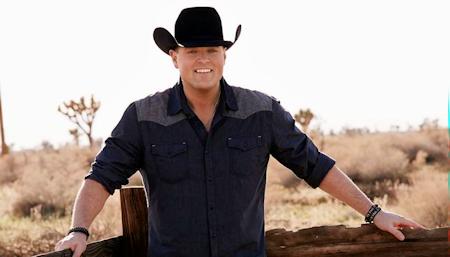 When expat Gippsland country singer-songwriter Gord Bamford writes songs about baseball he scores home runs in his lakeside Canada home.
Bamford coaches baseball and hockey teams featuring his three children near their rural property at Buffalo Lake in Bashaw, Alberta.
Gord, 47, is well qualified to write from his real experience that began after his singer mum Marilyn took him and his sister Twila overseas from Traralgon when he was just five.
Although Bamford chose gridiron, baseball and hockey on his Canada arrival he watches Australian Rules football on TV when he is at home and on the road.
The singer used family connections to fuel two baseball songs Cooperstown and Ballpark Beers on his 11th album Fire It Up on his spring return tour with fellow Victorian born Andrew Swift, Tasmanian Wolfe Brothers, Natalie Pearson and Brittany Maggs.
CLICK HERE for our Gord Bamford interview in The Diary.
WARREN KEATS JOINS MUSIC FAMILY
IN HONKY TONK HEAVEN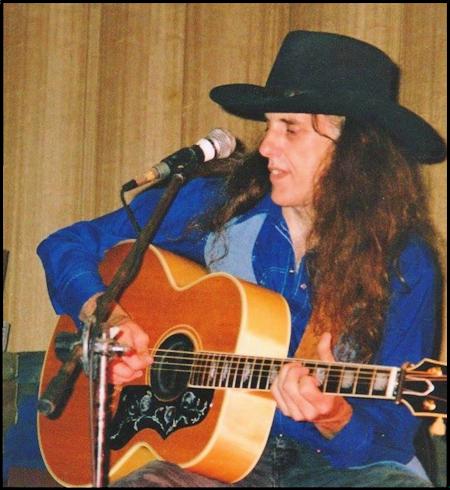 Veteran Melbourne singer-songwriter and guitarist Warren Keats has died after a colourful career that began with the Keats family band in the sixties and seventies.
Keats, known as Waza, was the youngest son of the late Les and Joy Keats who performed from the 1930's and brother of fellow guitarists Garry and Kerran.
Warren was born in Ivanhoe in 1961, raised in Heidelberg and played with many major artists.
They included Bobby and Laurie, Dead Livers, Rip Rawers , Moose Malone, Rattlesnake, Rerun, Sleazybeats, Longshot , Spot The Aussie , Nite Train , Palace Gypsies, The Moonlighters , Geoff Wells Band, Bernie O'Brien, Laurie Allen Revue, LBW, and Ray Kernaghan Cavalcade Of Stars
Warren was in the Rip Rawers with fellow Dead Livers graduate - bassist Les Gough - who died at 75 on September 29 in 2021 at Ballarat at his family home.
He also produced and recorded with Laurie Allen who died at after a heart attack on June 13, 2002.
CLICK HERE for our Warren feature in The Diary.
JOY MCKEAN AND WILLIE NELSON TRIBUTES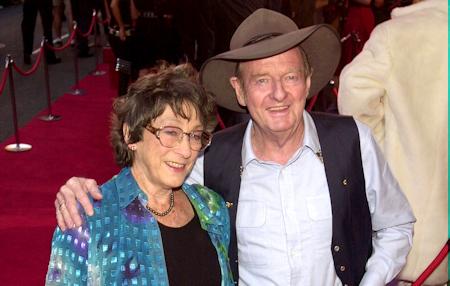 Prolific singer-songwriter and Golden Guitarist Joy McKean OAM died at 93 on Thursday May 25, 2023, with her family after a long battle with cancer.
Joy wrote a swag of hits for late husband and bush balladeer Slim Dusty with whom she produced over 100 albums and sold over eight million albums.
The duo toured Australia for decades and were celebrated in iconic 1984 The Slim Dusty Movie filmed in Alice Springs, 2020 documentary Slim And I and many TV shows.
Slim met Texan superstar Willie Nelson in Adelaide after Willie adopted the Dead Livers song I'd Love To Have A Joint With Willie (a spoof of his hit I'd Love To Have A Beer With Duncan ) as his 1981 tour concert theme.
Willie celebrated his 90 th birthday on April 29 with two star-studded concerts at legendary Hollywood Bowl in Los Angeles .
The concerts are being screened in 11 independent Victorian theatres from June 10-16.
CLICK HERE for our Joy McKean tribute feature and Willie Nelson movie concert venues in The Diary.
KEVIN WELCH TOUR EXTENDS
IN BRUNSWICK AND HEPBURN SPRINGS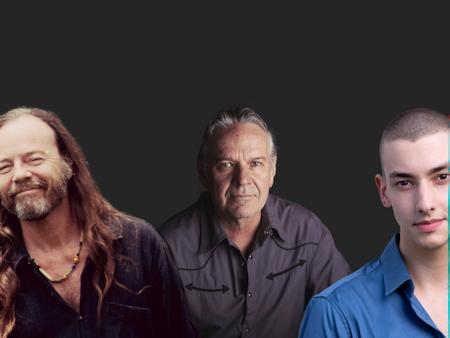 Expatriate Americana singer-songwriter Kevin Welch returns to Victoria this weekend on his national tour.
Welch appeared at the Brunswick Ballroom on May 13 and fronts the Palais in Hepburn Springs on Saturday June 3.
Welch, 67, moved to Nowra on the NSW south coast in 2017 with new partner, Sarah, and their young son.
He recently played Byron Bay blues festival and Port Fairy folk festival and wrote and recorded his Marysville song for Black Saturday bushfire survivors in 2019 for the St Vincent De Paul CD - After The Fire.
Kane-Welch-Kaplin recorded it at Peter Frawley's Salt Studio in East Brighton during Welch's 12th Australian tour in February, 2019.
Former Vinnies communications manager Carol Taylor persuaded Welch and promoter Rob Hall to record Marysville and donate their talent.
CLICK HERE for a recent Welch CD feature in The Diary on November 19, 2018.
COUNTRY ROCK PIONEER
BRODERICK SMITH RIP AT 75

Victorian country rock pioneer Broderick Smith of Dingoes fame has died at 75 after a colourful career that began in Melbourne with the legendary Adderley Smith Blues Band in 1966.
His career was put on hold when he was drafted for two years national service in 1968.
He returned from the army and formed country-roots band Sundown in 1970 and then boogie and blues outfit Carson in 1972 and The Dingoes in 1973.
The Dingoes released four albums with hits including Way Out West and Boy On The Run and reformed in 2010 to tour to promote final album Tracks.
They were inducted into ARIA hall of fame in 2009 after Broderick's hit Way Out West boomeranged to Australian charts in 1992 when James Blundell and James Reyne recorded a cover which made it to number 2 and stayed in the top 50 for nearly two months.
Smith formed Broderick Smith's Hired Hands and Broderick Smith's Big Combo and released his first solo album in 1984.
Broderick, latter day Castlemaine resident, was the father of three children including Ambrose Kenny-Smith - a member of rock band King Gizzard & the Lizard Wizard.
He expanded his career into acting and played The Father in Australian production of The Who rock opera Tommy in 1973, The Man From Snowy River movie and TV shows Law Of The Land, Blue Heelers, Janus and State Coroner.
CLICK HERE for our most recent Dingoes feature in the Diary on August 15, 2010.
CLICK HERE for our Broderick feature in The Diary on September 20, 2009.
KIP MOORE AND RANDY HOUSER
MELBOURNE TRIUMPH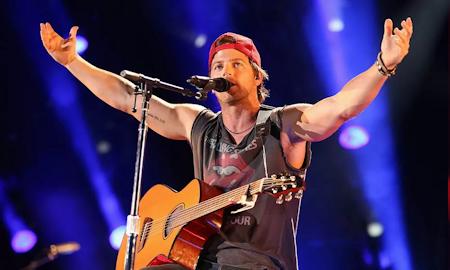 Georgian Kip Moore and Mississippi touring partner Randy Houser performed to a capacity crowd at their Melbourne return concert at Margaret Court Arena.
And, unlike Rod Stewart who headlined the adjacent Rod Laver Arena on the same night they didn't suffer the vocal injuries that forced Rod to cancel his planned Geelong concert at the 11th hour.
Kip and Randy operated on peak vocal throttle with their energised bands to 7,500 fans before heading north to the CMC Rocks Queensland festival.
CLICK HERE to read Nu Country TV producer David Dawson's review in our concerts page.
HEATHER MYLES SPRINGS FORTH IN SPRINGVALE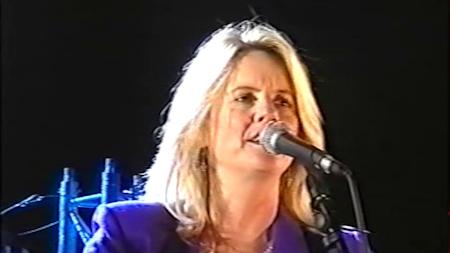 Californian honky tonk queen Heather Myles filled the historic Springvale Town Hall with her Texas dance hall roots country on a crisp autumnal evening.
Myles, 60, showcased sizzling songs from her ten acclaimed albums to a two-stepping audience of cowboy, cowgirls and Indians in this multi-cultural mecca of roots country music.
Charles Walker and Clifton Burnett promoted the capacity concert after interviewing her several times on their popular independent Melbourne Country Lovers Radio Australia program.
CLICK HERE to read Nu Country TV producer David Dawson's review in our concerts page.
EILEN JEWELL AUSTRALIAN TOUR INTERVIEW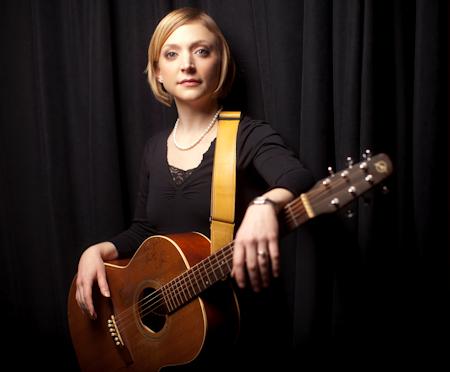 When Idaho singer-songwriter Eilen Jewell observed mothers being exploited toiling in the fields for less pay than male peers she aimed both barrels at employers in song.
Jewell, now 43 and mother of an eight-year-old daughter wrote and recorded 79 Cents The Meow Song for her 12th album Gypsy .
The singer and her band featuring drummer husband Jason Beek perform it live on her fifth Australian tour in March.
Jewel holds the torch for mentors including the late Loretta Lynn who died at 90 in October after blazing a trail for female peers.
CLICK HERE for our Eilen Jewell interview in The Diary.
CHARLEY CROCKETT NORTHCOTE CONCERT REVIEW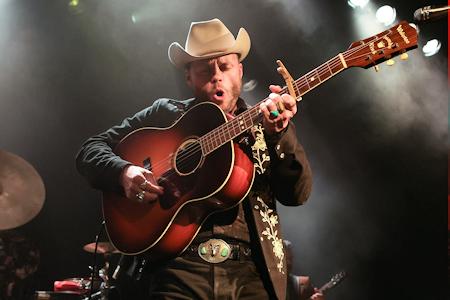 Texan troubadour Charley Crockett and his Blue Drifters band performed two capacity crowd shows at the Northcote Theatre on his Australian debut tour.
Crockett's combo performed 34 songs in marathon concerts with Sydney Americana band Caitlin Harnett and The Pony Boys .
CLICK HERE for David Dawson's review in the Concert section.
CHARLEY CROCKETT MARCH TOUR

When Texan troubadour Charley Crockett cancelled his 2019 Australian tour it wasn't a shooting in a bar that derailed him.
Charley, 38, cancelled his tour with West Virginian singer-songwriter Sierra Ferrell after suffering a hernia and having quadruple open heart by-pass surgery.
This time Crockett will be fit and firing when he opens at Sydney Factory Theatre on March 1 and plays the Tivoli , Brisbane, on March 2, Mt Duneed near Geelong on March 4 and Northcote Theatre on March 5.
Charley is touring here with his photographer-songwriting partner Taylor Grace and his Blue Drifters Band.
CLICK HERE for our Crockett interview in The Diary.
NEW CHAD MORGAN BOOK LAUNCHED
FOR HIS TOUR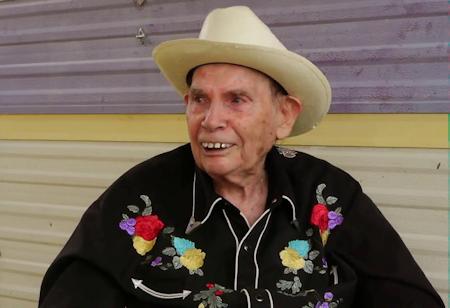 Chad Morgan - The Sheik From Scrubby Creek - is touring to promote his new book Seventy Years In The Making.
Veteran journalist and author Anna Rose released Chad 's book in Tamworth as an independent project with 1.000 copies now available at his concerts that include Victoria and Tasmania this month.
Chad , now 89 and on the road again like Shotgun Willie Nelson, also 89, turns 90 on February 13.
CLICK HERE to read our Chad Morgan book feature in The Diary.
BRAD PAISLEY LIVE TRIPLE HEADER
AT ROD LAVER ARENA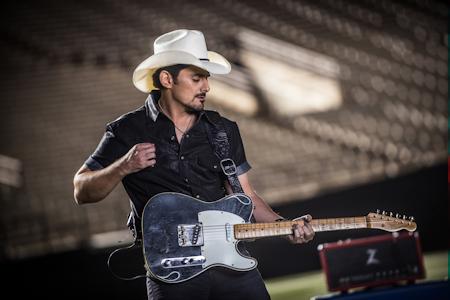 West Virginian born guitar slinger Brad Paisley, Canadian singer-songwriter violinist MacKenzie Porter and expat Novocastrian Morgan Evans performed a dynamic concert at Rod Laver Arena before Brad headlined the Deni Ute Muster.
Paisley , 49 and father of two sons, fronted his sizzling sextet and honoured his host country with a shoey and an autographed guitar gift to a young girl in the stadium mosh pit.
CLICK HERE for our review of the show on our concert page.
JIMMIE ALLEN HONOURS ANCESTORS
ON TULIP DRIVE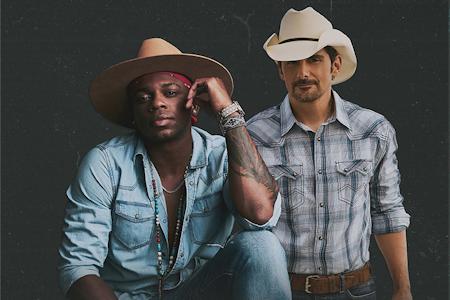 When Delaware born singer-songwriter Jimmie Allen first visited Nashville he slept in his car in the same car park as Georgian artist Caylee Hammack.
Now the singer - one of the CMC Rocks Queensland Festival headliners with fellow chart-topper Brad Paisley - honours his grandparents and father on his third album Tulip Drive.
Allen, now 37, headlines Nu Country TV on Wednesday September 21 at 8 pm on Channel 31/ Digital 44 with Louisiana raised star Dylan Scott.
CLICK HERE for our Jimmie Allen feature in The Diary.
CASEY BARNES AND IMOGEN CLARK
AFL SEASON ENTRÉE CONCERT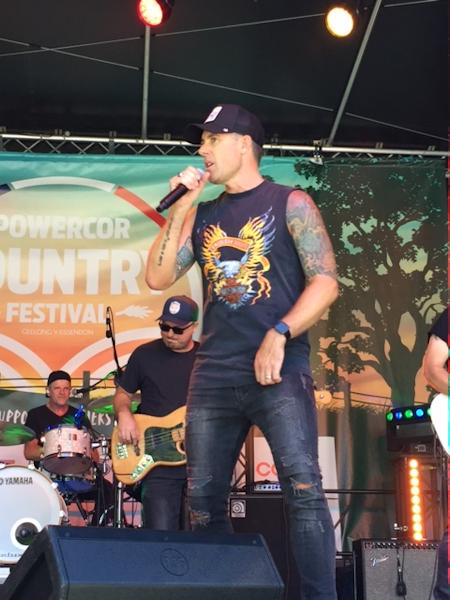 Launceston born singer-songwriter Casey Barnes and Blue Mountains belle Imogen Clark wowed AFL footy fans in Yarra Park as the entrée to the annual Geelong-Essendon country festival game.
The duo and their hot bands were welcomed by Powercorp festival host and former footy champ and coach Kevin Sheedy.
Barnes and his band followed their energised set with a sprint to the hallowed MCG turf where they opened the game with their countrified Waltzing Matilda to 54,000 plus fans.
It worked for Geelong who crushed Essendon by 56 points.
CLICK HERE for our concert review.
Casey Barnes photo by Carol Taylor.
MATT WARD CHARITIES BENEFACTOR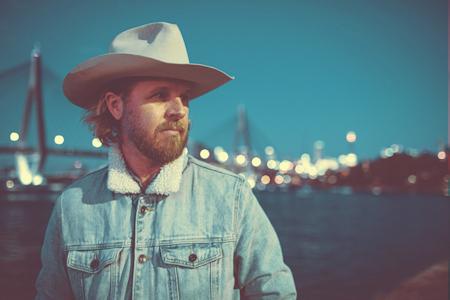 Adelaide singer-songwriter Matt Ward donated half the proceeds of second album If I Was In Dallas Tonight to Challenge 21 that was established by South Australian Women's and Children's Hospital Foundation.
The foundation raises funds to counter health issues including Niemann-Pick Disease that caused the death of Matt's nephew Sam Roberts at the age of four.
Sam's illness inspired Ward's album title track.
Matt, now 45, also donated proceeds of Better Man from his debut 2019 album Heartland to the Black Dog Institute and bushfire and drought victims.
Ward returns to Nu Country TV on Saturday March 19 with his duet with Texan Bonnie Montgomery on Old Ground from his new album.
CLICK HERE for our interview with Matt in The Diary.
JAMES STEWART KEENE
STEVE MCNAUGHTON MOVIE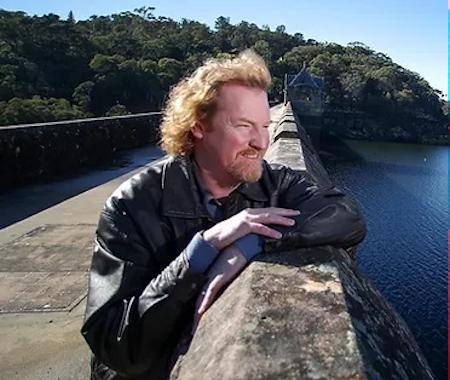 Wollongong and Sydney singer-songwriter-screenwriters James Stewart Keene and Steve McNaughton celebrate release of their new movie.
Sherbrooke Down: The Road to Cataract premiered at the Dendy Cinema in Sydney suburb Newtown on April 1, 2021, and Tamworth Forum 6 Cinema.
The movie, set in 1901-2 and soundtrack, was preceded by their 25-minute short film shot at Wilberforce Australian Pioneer Park.
It starred three major Australian TV actors - Sophie Dillman and Patrick O'Connor from Home And Away and Tim Robards from Neighbours.
It also features Keene in a cameo and songs penned by Steve and James.
CLICK HERE for a Keene interview in The Diary on December 27.
WILL DAY HONOURS LATE DAD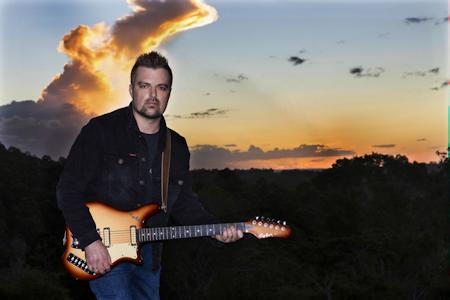 Brisbane country singer-songwriter and music lecturer Will Day is indebted to renowned Sydney brain surgeon Charlie Teo for many reasons.
Doctor Teo operated on the brain cancer of Will's school principal father Philip that enabled him to dance with his wife Catherine at Will's Goondiwindi year 12 high school graduation.
The operation prolonged Day's wheelchair laden dad's life for a year before he died aged 49 from the incurable disease.
That premature passing inspired Will's evocative song Dead Dad - penned with Albury born singer Hayley Jensen - who also lost her father to cancer.
Click Here for our Will Day interview in The Diary on December 13.
HANNAH DASHER STANDS BY HER PAN AND FENDER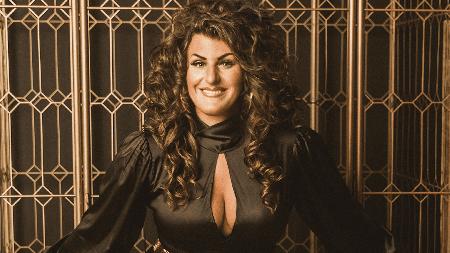 Georgian guitar slinger Hannah Dasher soared to international fame with her Stand By Your Pan TikTok videos during the pandemic.
It landed her major Fender guitar and Sony Music record deals and a new cookbook.
CLICK HERE for our Hannah interview in The Diary on November 1.
OUT ON THE WEEKEND FESTIVAL TRIUMPH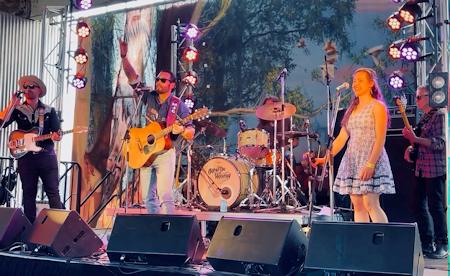 Out On The Weekend Festival promoter Brian Taranto broke the 2020-2021 drought of outdoor music marathons with a triumphant return at the Steamworks in Williamstown on Saturday December 11.
Taranto featured the cream of Australian alt-country, Americana and roots music artists in his seventh annual show on the dock of the bay after a pandemic hiatus in 2020.
CLICK HERE for our review of the Out On The Weekend Festival in our concert section.
SALTBUSH CO-FOUNDER ROSS NICHOLSON RIP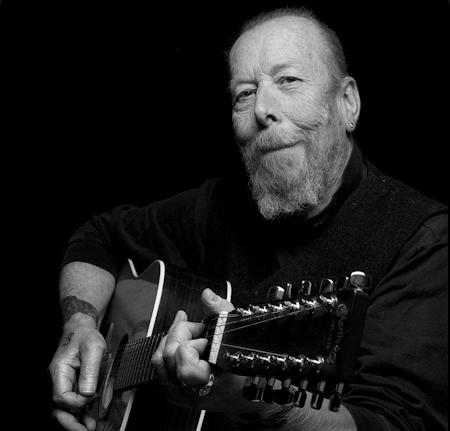 Melbourne country outlaw pioneer band Saltbush co-founder Ross Nicholson has died at the age of 73 on October 21 after a battle with lung cancer.
Nicholson had a long and colourful career in bands before and after Saltbush represented Australia at the second Tulsa international music festival in 1978.
The guitarist and singer-songwriter also played in bands with revered bassist Les Gough who died at 75 on September 29.
CLICK HERE for our obituary in The Diary.

VALE DAVID HEARD - 3PBS-FM ACID COUNTRY HOST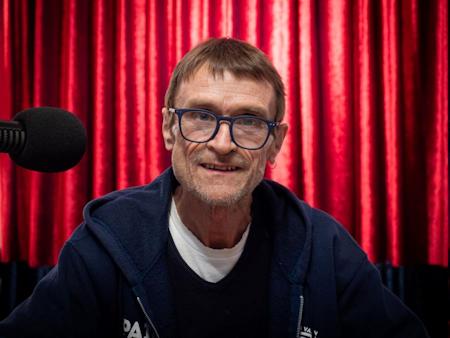 Revered volunteer radio country music host and altruist David Heard died at the age of 65 on Sunday September 12 after a protracted battle with cancer.
David hosted 3PBS-FM music shows for 41 years after joining the community station in 1979 at its St Kilda launch pad.
The Horsham born benefactor of Australian and international country folk roots, gospel and Americana music was honoured in song by Melbourne singer-songwriter James Ellis who appeared on his 40 th anniversary Acid Country show in Collingwood last year.
David also co-hosted High In The Saddle on 3RRR-FM and his Cold Coffee Morning show on Nu Country FM at Beer Can Hill in Northcote.
During Covid David recorded his Acid Country shows from his Fitzroy home before peers took over hosting roles before and after cancer silenced his voice and he died at the Caritus Christi Hospice in Kew.
CLICK HERE for our obituary for David in The Diary.
VALE LES GOUGH - ALLAN
Revered rock and country bassist Les Gough died, aged 75, on September 29 after an accident at his Ballarat home where he had been working on renovations.
Gough, born in 1946, began his career with Russell Morris and Somebody's Image in 1966.
Somebody's Image split in 1968 and Les joined Atlas with Ronnie Charles from 1972-1974.
Les also played in Geoff Wells Rip Rawers, who formed in 1995, and with many other artists.
They included Moonlighters, Heart & Soul, Spot The Aussie , Ross Nicholson's Road Dogs, Tex Nobody, Texas Touch, Colin Jones Band, Four Aces, Leslie Avril and late expat Kiwi singer-songwriter Peter Caulton and the Vic State Opry, Yamaha Big Band and Arizona singer Billy Wyatt .
Les also played on tours and recorded with the Dead Livers with founder-bassist Michael Schack and several bands with Dead Livers guitarist Rodger Delfos and drummer Richard O'Keefe.

CLICK HERE for our obituary for Les in the Diary
MATT JOE GOW RAISES BRUNSWICK
BALLROOM ROOF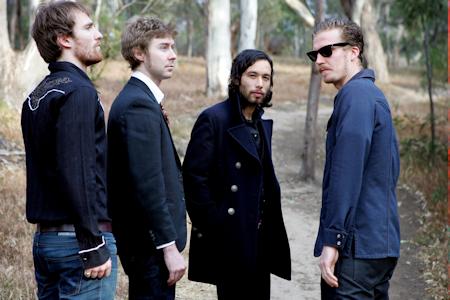 Expatriate Kiwi singer-songwriter Matt Joe Gow and his band the Dead Leaves headlined a Sabbath soiree at the historic Brunswick Ballroom .
Gow's fellow artists the Weeping Willows , Ben Mastwyk Trio and Kerryn Fields also won acclaim in their own sets before joining in the all-star finale with Gow's band.
Gow dedicated his encore Georgia Rose - written about his late grandfather - to his mother in New Zealand.
CLICK HERE for our review in our Concerts Section.
DAVIDSON BROTHERS GEELONG CONCERT IN RAINSTORM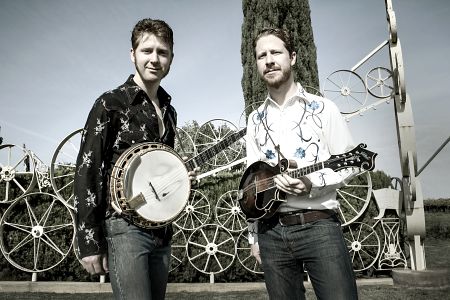 Prolific Gippsland born Golden Guitarists-pre-pandemic American tourists The Davidson Brothers headlined the Geelong country music festival as the rain tumbled down in July.
The Bendigo and Ballarat brothers headlined the country music stage at the annual Geelong-Essendon Powercorp Food Bank game at Kardinia Park .
Hamish and Lachlan Davidson fronted their dynamic quartet on a windswept stage as rain and hail lashed their outdoor audience and livestock.
Click Here to read our review of their chill busting show in our Concerts Section.
CHANNEL 31/44 FREE COMMUNITY TV
EXTENSION UNTIL 2024
The Federal Government has granted a community TV spectrum extension to Channel 31/44 in Victoria and South Australia until June 30, 2024.
This follows an impassioned campaign by Senators, Melbourne City Council and the two stations' management, 30 loyal staff and 1,000 volunteers.
The stations began broadcasting 27 years ago and Nu Country TV debuted in 2002 after its predecessor Nu Country FM operated as a community radio aspirant broadcaster from 1994.
Channel 31 general manager Shane Dunlop welcomed the decision as the government had no plans to use the spectrum until 2024.
Nu Country TV enjoys its season #48 in a regular Saturday time slot of 9.30 pm after co-producer, editor and camera person Laith Graham hosted the show during lockdown.
HAWTHORN STAR JARMAN IMPEY
ALAN JACKSON DEVOTEE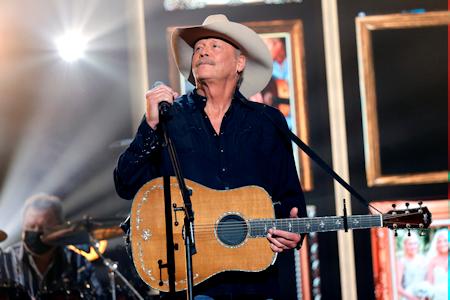 Indigenous Hawthorn footballer Jarman Impey has revealed he played guitar and learned didgeridoo listening to Georgian singer-songwriter Alan Jackson and the late Charley Pride around Goulburn Valley campfires.
Impey joins a brace of AFL footballers who attended Australian concerts by U.S. stars including Jackson, Dierks Bentley and the Zac Brown Band.
Former St Kilda captain Nick Riewoldt kicked footballs into the audience at the Rod Laver Arena concert by singing actor and country superstar Tim McGraw.
CLICK HERE for our Alan Jackson 25th album Where Have You Gone CD feature in The Diary on June 7.
ADAM HARVEY LIVE GEELONG HOMETOWN HOMAGE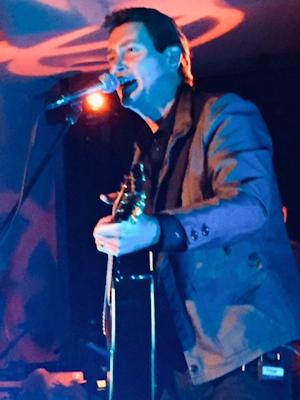 Former Geelong truck driving troubadour Adam Harvey and Broken Hill born belle Raechel Whitchurch performed to a full house at the Corio Gateway Hotel on May 15.
Harvey, 46 and father of two, sang the Geelong Football Club theme song with fans as they invaded his merchandise stall after his inspirational hometown homage concert.
Adam's Camperdown born wife Kathy, mother-in-law Marlene and Berwick based Golden Guitarist Andrew Swift attended the show the night after Geelong beat St Kilda at Mickey Mouse stadium in Docklands.
Harvey celebrated heroes and songwriting peers in a memorable humour laced marathon as a prelude to Swift's concert at the same venue on June 12.
CLICK HERE for our review in our Concert Section.
TROY CASSAR-DALEY BACK ON NU COUNTRY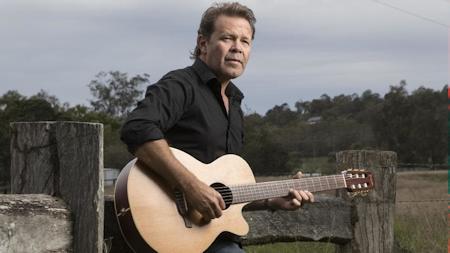 Prolific Sydney born Grafton raised singer-songwriter Troy Cassar-Daley turned a spate of personal tragedies during the pandemic into tuneful therapy on his 14-track 15th album The World Today that soared charts on debut.
His dad Tony, who suffered two strokes, and good mate Glen Hannah both suicided.
And his talented TV and radio presenter wife Laurel Edwards father also died between albums.
But support of Laurel, despite romantic ruptures, and their son Clay and daughter Gem, became sweet solace.
CLICK HERE for our Troy CD feature in The Diary.
ADAM HARVEY SONGS FROM HIGHWAY ONE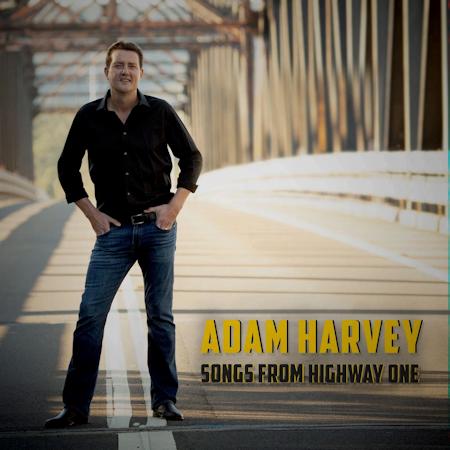 Geelong born trucking troubadour Adam Harvey excels when he sings about his colourful life out on Highway One.
The father of two has travelled it so many times, guitar in hand and heart in his songs, from his deep south hometown to way up north.
Harvey , 46 and promoting 16th album Songs From Highway One , now hangs his hat in the "People's Republic of Batteau Bay" on the NSW Central Coast .
Adam is on a national tour with singer-songwriter Raechel Whitchurch who grew up performing in her family's travelling band The Lees.
CLICK HERE for our new Adam Harvey CD feature in The Diary.