WELCOME TO NU COUNTRY TV

NU COUNTRY TV SERIES #20 RETURNS IN JUNE
WIN NEW BLAKE SHELTON CD
Oklahoma country star Blake Shelton topped Billboard charts on debut with his huge selling 8th album Based On A True Story on the eve of the 20th series of Nu Country TV.

The popular judge on the U.S. version of The Voice recruited the Pistol Annies - fronted by his singing spouse Miranda Lambert for the energized album entree Boys 'Round Here.

Shelton, 36, also showcased his TV show protégé Gwen Sebastian for bucolic ballad My Eyes.

Warner Music promotions ace Karen McClellan has donated copies of the CD to Nu Country TV to promote the gala series from June-September on Channel 31.
You can help keep us on air for our 21st series in summer by becoming members or renewing your membership.

We also have new video clips by Blake, Miranda, The Pistol Annies, Brad Paisley, Alan Jackson and many more.

We'll also have exciting news soon on major international tours during spring.

CLICK HERE for our Membership Page to win Based On a True Story.
CLICK HERE for a new feature on Blake in the Diary.
WIN NEW JOHN DENVER TRIBUTE CD
A group of artists from diverse genres have combined to record a tribute disc to late singing actor John Denver.

And we have copies of The Music Is You for renewing or new Nu Country TV members on the eve of our Series #20 on C 31 in June.

Denver died at 53 when his small Long EZ plane crashed at Pacific Grove on Monterrey Bay on October 12, 1997.

Two decades earlier Denver starred with singer-comedian George Burns in comedic movie Oh, God!
Ironically, Denver had a love hate relationship with his father - a hard-drinking former Air Force test pilot.

He taught Denver how to fly and the singer spent millions on vintage biplanes, a Lear jet, two Cessna 210s, a Christen Eagle aerobatic plane and the fatal flight plane.

It was a cruel twist of fate that the man who wrote Leaving on a Jet Plane - once a theme song for United Airlines - died in a self-piloted plane crash.

Prolific songwriter Bill Danoff wrote liner notes for the album featuring acts diverse as Old Crow Medicine Show, Train, My Morning Jacket, Josh Ritter, Emmylou Harris, Lucinda Williams and Mary Chapin Carpenter.

CLICK HERE for our membership page to see how you can win the CD and keep us on air.

CLICK HERE for our Diary with a new CD review and exclusive interview with Denver from 1984.
WIN WILLIE NELSON TOO
Singing actor Shotgun Willie Nelson celebrated his 80th birthday by donating proceeds from a star studded concert to the Fire Fighters and Emergency Services volunteers who perished in the West fertiliser plant explosion.

Funds go to the fire department at West - five miles from neighbouring town Abbott where Willie and elder sister-pianist Bobbie were raised more than 80 years ago.

Willie's record company Sony has extended his generosity to Nu Country TV that returns to air on
C 31 from June-September for our 20th Series.

You can help keep Nu Country TV on air by becoming members - we will reward you with a copy of Willie's acclaimed 61st studio album Let's Face The Music And Dance.

Willie and survivors of his Family Band released the album on the eve of his 80th birthday - April 30.

Loyal members can also win the CD and other prizes - including DVDS - by renewing your memberships.

We also have video clips by Willie and other artists that we will feature in our winter series.

CLICK HERE for our membership page for details of how you can win and help us survive

CLICK HERE for a new Willie Nelson feature in The Diary.
WIN BRAD PAISLEY CD
We have West Virginia superstar Brad Paisley's huge selling ninth album Wheelhouse that topped charts on debut with sales of 100,000 plus.

Paisley's sensational 21 track album explores racism, religious extremism, domestic abuse and pitfalls of cyber cheating on Facebook.

We also have singing actor Tim McGraw's 12th album Two Lanes Of Freedom and others announced as we count down the days to our return.

You can win the album by visiting our membership and Facebook pages.


CLICK HERE for an exclusive new feature on Brad in our Diary.

CLICK HERE for our Membership Page to see how you can win Wheelhouse.

DAVE OLNEY - SERGIO WEBB REVIEW


WIN MAVERICKS 20th ANNIVERSARY CD
NU COUNTRY TV SUMMER SERIES #19 FINALE AND TOUR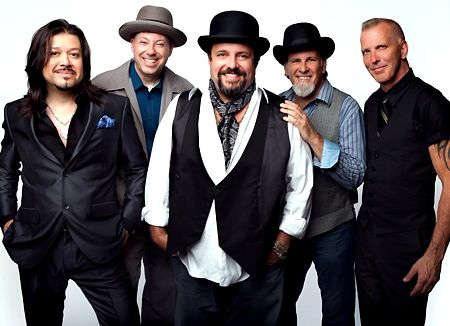 Reformed Florida band The Mavericks headlines the Series #19 finale of Nu Country TV this Saturday March 3 at 10.30 pm on Channel 31.

Singer Raul Malo and band - bassist Robert Reynolds, drummer Paul Deakin, keyboard player Jerry Dale McFadden and guitarist Eddy Perez - headline Gympie Muster in August on their debut Australian tour.

The band performs in its lavish video for new hit Born To Be Blue in this week's show - other tour dates may soon be announced.

March tourists The Band Perry also return to the show, filmed by Laith Graham and edited by Blaize Warden.
South Carolina born star Josh Turner and Texan James McMurtry perform in our Behind Bars segment.

And West Virginia coalminer's son Billy Payne and Gippsland singer Trace Killeen also appear.
The Mavericks have released their acclaimed seventh CD In Time to celebrate their 20th anniversary.

And we have more exciting news - you can win the Mavericks CD by becoming a member of Nu Country TV or renewing your membership.

We will feature a video of their hit Born To Be Blue in our Series #19 finale

CLICK HERE for The Mavericks In Time feature in the Diary.
CLICK HERE for our Membership Page to win the Mavericks CD.
CLICK HERE for the preview of the Series #19 Grand finale preview in our Diary

WIN GARY ALLAN CHART TOPPING CD
SERIES #19 GRAND FINALE OFFER
NU COUNTRY ON CATCH UP TV ON CHANNEL 31
If you miss Nu Country TV live on C 31 Saturday 10.30 pm or Monday 2.30 pm and midnight and Thursday at midnight there is another way to see the show at your leisure.

Visit the Channel 31 programs web page and Click on the Nu Country logo and follow the link to Catch-Up TV.

Here is the Channel 31 web page address - http://www.c31.org.au/program
ZAC BROWN AUSTRALIAN TOUR - MARCH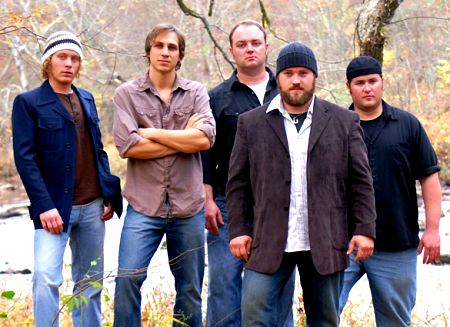 The multi Grammy Award winning Georgian Zac Brown Band is touring here in March.

They are the latest addition to the inaugural Deni Blues & Roots Muster at Deniliquin on March 30 and 31.

Other country flavoured acts include Chris Isaak and Tony Joe White.

We have the band's new video Goodbye In Her Eyes - replete with circus characters - that we feature in Series #19 of Nu Country TV.

Whittlesea and Bunyip festivals return in February and Wandong and 37th Port Fairy Folk Festival with Arlo Guthrie in March.

We're also promoting CMC Rocks The Hunter - hottest three-day festival in Aussie country music.

In 2013 Rascal Flatts, David Lee Murphy, Band Perry, Billy Ray Cyrus, Chris Young, Adam Brand, Corb Lund & Hurtin' Albertans Catherine Britt, Amber Lawrence, Morgan Evans, Bluegrass All-Stars, Bob Corbett, Doug Bruce & Tailgaters, Craig Morrison, Wolfe Bros, LeGarde Twins & Aleyce Simmonds have already been announced.

CLICK HERE for a Zac Brown Band feature in our Diary.
CLICK HERE for festival details in our Gig Guide.
DWIGHT YOAKAM PALAIS REVIEW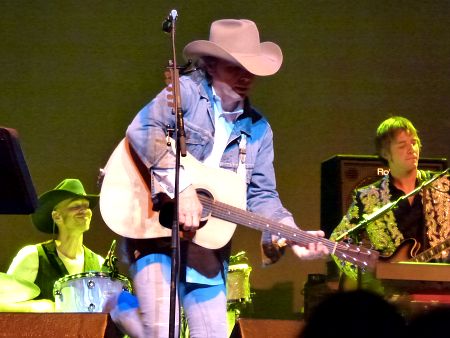 Nu Country TV membership officer Peter O'Keefe and gig guide collator Annie Christophers have combined their literary and photographic skills.

They combined on their review of the acclaimed Dwight Yoakam-Lee Kernaghan concert at St Kilda Palais.

Peter - former host of Lubbock Or Leave It on Nu Country FM - wrote the review and Annie took the photos that are also on our Facebook Page.

It was Kentucky born Californian singing actor Dwight's third Australian tour.

Dwight, 56, was promoting his 20th album 3 Pears on Warner Music.

Lee, 48 and father of two, showcased his 10th album Beautiful Noise six months after his previous Palais concert with Dierks Bentley in March.

We will feature their latest video clips in Series #19 of Nu Country TV - stay tuned here.

Click Here for our exclusive review in our concerts section.
WIN LADY ANTEBELLUM OWN THE NIGHT DVD
There's more exciting news during our new summer series.

We have copies of the hot new DVD by recent Grammy Award winners Lady Antebellum for both new members and renewing members of Nu Country.

The 18-track Own The Night World Tour DVD has five bonus songs with exclusive version of Black Water featuring Darius Rucker and Thompson Square.

There's also intimate backstage footage of the band, road crew and fans on a tour that included two concerts at the famed St Kilda Palais.

The 124-minute DVD features the band performing its many hits live in Little Rock, Arkansas, and documentary footage of band members and song sources.

CLICK HERE for our Membership Page for details of how you can win Lady Antebellum and Miranda Lambert DVDS and a batch of CDS.
FACEBOOK DEBUT
You can also follow Nu Country TV on Facebook - courtesy of gig guide collator Annie Christophers and our loyal public officer Denise Kuhl.

They will post photos of their overseas festival tours and local concerts they attend.
You can interact live with them at Facebook - http://www.facebook.com/NuCountryTV
The Nu Country TV show has been added to the C 31 streaming list.

Just follow this link on your computer or mobile phone when we return -
http://www.c31.org.au/program/view/program/nu-country-tv

Nu Country TV also returned to C 31 - Digital 44 - in South Australia on Thursday October 11.

The far-reaching Adelaide station screens Series #18 at 9.30 pm each Thursday.
FRANK DYCUS RIP @ 72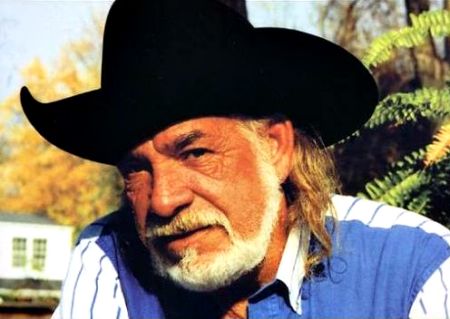 Revered songwriter Frank Dycus died on Friday November 23 at the age of 72 in Vidalia, Georgia.

The Dycus hit treasure trove included George Strait's Unwound and Marina del Ray and George Jones' I Don't Need Your Rockin' Chair.

"He was a great writer, who came from nothing and carved out a life for himself through his own thoughtfulness," said Jim Lauderdale, who wrote Mark Chesnutt's No. 1 country hit Gonna Get a Life with Dycus.

"He was a real hillbilly poet, with a great sensibility and a way with words," added Lauderdale making his fourth Australian tour in January with fellow singer-songwriter Elizabeth Cook.

"He was a wise person and a deep thinker. I'm sure going to miss him, and a lot of other people will, too."

Born Marion Franklin Dycus in Hardmoney, Kentucky, Frank was one of 13 children in his family.

He wrote poems as a teenager and learned guitar, playing club dates as a teenager.

Frank hitchhiked to California at age 15, reconsidered and headed back to Kentucky, then left Kentucky for a seven-year stint in the Air Force.

Dycus came to Nashville in the early 1960s but moved to Kansas where he worked for Boeing and hosted a radio show.

He came back to Nashville in 1967 and worked as a songwriter at Pete Drake's publishing company.

His first hit was in 1970 when George Morgan took Lilacs and Fire to No. 17 on the Billboard country singles chart.

Dycus wrote Unwound and Marina del Ray - both top 10 country hits for Strait - with Dean Dillon in the early 1980s.

He had heart bypass surgery in 1987 and spent more than two years away from songwriting, but he returned in earnest in the 1990s.

Jones' 1992 recording of I Don't Need Your Rockin' Chair was not a top 20 hit but remained in Jones' concert set list.

In the 1990s, Dycus struck up a songwriting partnership with Lauderdale that resulted in chart hits for Gary Allan and Doug Supernaw and Dycus' only chart-topping single, Chesnutt's Gonna Get a Life.

CLICK HERE for our exclusive 1983 interview with Dycus in our Diary on November 16, 2011.
HAYES CARLL NORTHCOTE DEBUT REVIEW
HOW TO WIN CARRIE UNDERWOOD CD
CHECK OUT OUR CARRIE PALAIS CONCERT REVIEW

SHOOTER JENNINGS - AUSTRALIAN TOUR 2013
Shooter Jennings plans to tour Australia in 2013 to promote his seventh album Family Man.

Jennings, 33, and actress fiancee Drea De Matteo appear in three videos from his new CD.

The videos, also featuring their daughter Alabama Gypsy Rose, a black dog and snakes, will air on Series #18 of Nu Country TV on C 31 in June.

Shooter has also made a satirical video of faux country outlaws cashing in on his late dad Waylon, Willie, Johnny Cash and Hank Williams.

We will highlight Shooter's video Outlaw You when we return.

Jennings also spills the beans on murder, incest, gay cousins and cheating in his clan in the controversial new song Southern Family Anthem in his exclusive interview with Nu Country TV.

Shooter also reveals he is working on a movie about Waylon who died at 64 on February 13, 2002, and producing a new album for his mother Jessi Colter.

The singer also tells how he finished his eighth album The Other Life so it will be out here for his tour.

CLICK HERE for our exclusive revealing Shooter interview in the Diary.

CLICK HERE for our feature on Shotgun Willie Nelson's new album Heroes in the Diary

OUR THANKS - HOW TO WIN TIM MCGRAW CDS

WIN DIERKS BENTLEY NEW CD
COME TO CHURCH ON US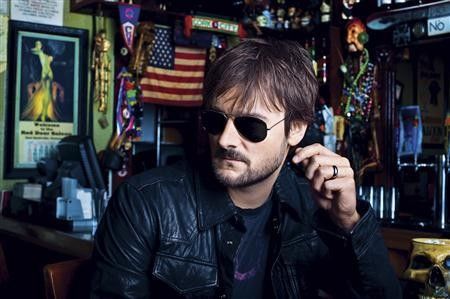 Eric Church
Nu Country TV returned to air on C 31 on Wednesday 7 December at 10.00 pm for its 17th season with a batch of new prizes to keep the dingoes from our door.

We preview our new series with exciting tidings about artists we will feature.

And as a bonus EMI Records Promotions ace Bianca O'Neill has donated copies of the hot new albums by young gun Eric Church and revered Aussie icon Slim Dusty.

Eric, 34, topped the all genre Billboard Top 200 on debut with his third album Chief.

Church, a controversial North Carolina nouveau outlaw also has a new video clip.

Dusty, whose legacy is carried on by his widow Joy McKean and talented offspring Anne Kirkpatrick and Dr David Kirkpatrick, has a collectors' item CD I've Been There And Back Again.

Joy is also honouring Slim, who died at 76 on September 19, 2003, with her accompanying book of the same title about their 50-year marriage and their songs, groundbreaking travels and photos.

You can help Nu Country TV survive and triumph on C 31 and win one of these invaluable CDS as a token of our appreciation.

CLICK HERE for our membership page to check out your latest rewards for keeping our flame burning bright.

CLICK HERE for an exclusive Eric Church feature in our Diary.


THE KINKSTER-VAN DYKE PARKS CAUGHT IN THE ACT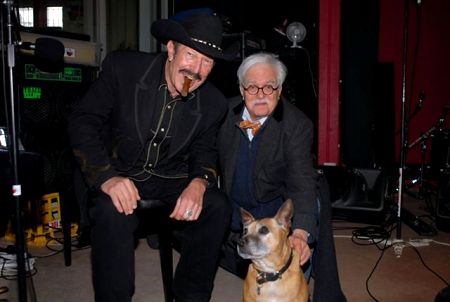 Kinky Friedman & Van Dyke Parks with dog - photo by John Karpik
We have a Nu Country TV exclusive - an insider's view of the magical mystery tour by singing Texan crime novelist Kinky Friedman and Van Dyke Parks.

The Kinkster is touring here with famed musician and movie composer Van Dyke Parks - a child film star and adult actor who played on Beach Boys hits including Good Vibrations.

Former Nu Country FM treasurer Kip Karpik joined the duo on their tour and has some exclusive pictures.

We have the Karpik concert photos at The Toff In The Town - not to be confused with their appearance at The Top Of The Town as depicted in St Kilda satirist Fred Negro's Pub comic strip in InPress Magazine.

Karpik also photographed the duo when a deaf dog accompanied them in a performance on David Heard's Acid Country show on PBS-FM.

Kinky and The Texas Jewboys last toured here in 2002 with fellow Texan Billy Joe Shaver.

On their 2000 tour Kinky and Texas Jewboys co-founder Little Jewford headlined a showcase benefit for Nu Country FM after our Beer Can Hill studio burned down in Northcote.

That concert featured a brace of local artists including Negro - designer of our Nu Country FM logo for T-shirts and windcheaters - and his band The Shonky Tonks.
This time Friedman, now being celebrated in the stage musical Becoming Kinky, is touring to promote latest book Heroes Of A Texas Childhood.

The Kinkster read from the book and performed his songs - now subject of two new tribute discs by fellow Texan singing actors Shotgun Willie Nelson and Jesse Dayton.

Friedman, 66, has run for Texas Governor twice - this photo was taken during his 2006 campaign on his campaign bus at a Willie Nelson July 3 picnic at Carl's Corner.

CLICK HERE to read our Diary feature on the Kinky-Van Dyke tour.

CLICK HERE to read our latest interview with the legend who has been a White House guest of President Bill Clinton and George Dubya Bush.
MIRANDA LAMBERT - THE GOOD NEWS
Grammy award winning Texan star Miranda Lambert cancelled her 2010 tour at the 11th hour - because of a respiratory ailment.

But we have good news for fans of Lambert - we have Miranda's award winning fourth album Revolution as a prize for viewers who renew Nu Country TV memberships or become members.

Sony-BMG promotions chief Emma Smith has also given us Miranda's new DVD - Revolution: Live By Candlelight.

The DVD features rare acoustic performances of six songs White Liar, The House That Built Me, Love Song, Heart Like Mine, Love Is Looking At You and Rolling Stones country classic Dead Flowers.

We also have autographed copies of expatriate Australasian superstar Keith Urban's huge selling 9th CD Get Closer to promote his triumphant return tour here in April with fellow stars Lady Antebellum.

CLICK HERE for details on how to win on our membership page.

NU COUNTRY TV IN SOUTH AUSTRALIA & QUEENSLAND
Nu Country TV returns to air on QCTV 31 in Brisbane in February 2011

Nu Country TV returns to air on C 44 in South Australia - Tuesday April 5 at 8:30 pm - with a repeat at 3:00 pm Friday.
Here is the bookmark for QCTV in Brisbane - http://www.31digital.com.au/
Here is the bookmark for C 34 nee C31 in South Australia. - http://www.c31.com.au/

HOW TO WATCH NU COUNTRY TV LIVE ON THE WEB
We have more good news for Nu Country TV fans here and overseas.

Select episodes of the show are now available online at the digital web page of the Victorian mother ship C 31.

That's a bonus for Peter Hosking - our founder and executive producer-in-exile in
Prague - and international artists touring Australia in 2011.

The episodes available for viewing online are the latest episodes of Series 15,
2011.

Visit : www.c31.org.au/program
And Click on Nu Country TV

NU COUNTRY TV LIVE ON THE WEB
We have good news for Nu Country TV fans here and overseas.
Select episodes of the show are now available online at the web page of the Victorian mother ship C 31.
That's a bonus for Peter Hosking - our founder and executive producer-in-exile in Prague - and international artists touring Australia in 2008.
The episodes available for viewing online are the latest episodes of Series 12, 2009.
Click here to access Nu Country live on the web.
NU COUNTRY TV NEWS ON MELBOURNE RADIO
Nu Country TV producer David Dawson joins Stereo 974 personality Bob Taylor
on air each Monday and Thursday at 10 am to deliver the latest music news.
The duo breaks the latest country music and movie stories from here and overseas.
These are good tidings for listeners to the country oasis in the hits and memories and pop commercial radio desert of Melbourne.
The Brooklyn community radio station now broadcasts country music from 9 am to 6 pm on weekdays.
Stereo 974 experienced a huge increase in listeners since veteran radio personality and vocal coach Taylor replaced pop with country music in his shows.

Taylor, renowned for his DJ training and production at Nu Country FM in its halcyon days, practices what he preaches - back announcing of songs and artists.
The nine-hour country oasis compliments Stereo 974 manager Rod Boyd's Truck Stop from midnight-dawn on weekdays and midnight-8 a.m. on Saturday and Sunday.
Programmer Taylor will update the station's music daily and is reached by email at
bob@stereo974.com
The strength of the Stereo 974 FM signal means country music will now be heard 15 hours a day throughout the metropolitan area.
Geelong listeners will also have even greater choice - both Stereo 974 that penetrates the eastern extremities of Corio Bay - and Geelong Country FM.
And, as a bonus for listeners beyond Melbourne and Geelong, the country music is also accessed live on the Internet.

Further info - http://www.stereo974.com/

GEELONG NOW HOT COUNTRY - 89.3 FM
We have good news for the thousands of listeners who flood the Nu Country web page with queries about Geelong Country - 89.3 FM.
The station has been re-named Hot Country and is part of a network that includes 3 NSW stations - AM 1215 Southern Highlands, FM 101.1 Nowra and FM 105.3 in Wollongong.
Equally importantly queries about songs played can be directed to the network web page HOTCOUNTRY.NET.AU
"We also have plans to stream the service on line shortly," says Greg Parkinson of Hot Country, "this will also give listeners details of which songs have been played."
Further info email - hotcountry@commudio.com

MORE VIDEO CLIPS NEEDED
Nu Country TV beams into Phillip Island, West Gippsland, Geelong & the Surf Coast, Bellarine Peninsula, north to Mt Macedon and east to the Dandenongs.
We're also featured on C 31 in South Australia - home state of expatriate Greencards multi-instrumentalist Kym Warner and Nashville recording artist Jedd Hughes.
Golden Guitar winner Beccy Cole, Jake Nickolai and 2000 Star Maker winner Cat Southern also earned their stripes in home state South Australia.
This means 750,000 viewers plus for videos, interviews and live gig footage weekly.
Please send your video clips in mini-DV or DVD-R format to Nu Country - P O Box 625, Northcote - 3070.
We'll keep you up to date on country music through our concert reviews, features in our Diary and tours in TonkGirl's Gig Guide.
CLICK HERE for our Gig Guide.
And CLICK HERE for our live concert reviews.
©nu country 2003
contact:music@nucountry.com.au




Nu Country TV
C31 VICTORIA
SERIES 20
will start on
8 June 2013
@ 9.30pm

C 31 QUEENSLAND

Weekly Time Slots

Wed - 9.00 pm
Fri - 10.30 pm

C31 South Australia
Returns
Tuesday April 5
at 8:30

Repeated
3:00 pm Friday


VIEW SELECTED
SHOWS ONLINE
ON C31

DIG COUNTRY RADIO
The ABC has added Dig Country to its on-line jazz and roots radio stations.

Adelaide bluegrass and roots country expert Richard Porteous and peers have created a joyous sound that is reminiscent of Nu Country FM in its halcyon days.

Tune in by visiting Dig Country.
LOCAL COMMUNITY RADIO
Other radio avenues include -

David Heard's Acid Country on PBS
106.7 FM
Thursday 3-5.30 PM
Now streaming live

Denise Hylands Twang on RRR 102.7 FM Saturday 2-4 PM
Now streaming live


Midweek Country INRFM 96.5FM Wednesday between 7pm & 9pm.
The presenters alternate each week, they are Barry Bosnich & John Worth.
Now streaming live

COLIN WEIDNER
Texas Time Travellin North West FM Glenroy 98.9 Saturday
6 p m - 8 p m

FRANK MCHUGH
That's Country
North West FM Glenroy 98.9 Sunday
12pm - 3 p m
IAN EDWARDS
playing a mix of Oz, US, Bluegrass Western swing & everything in between, on the Double Clutchin Weasel Show On 88.6FM
Wednesday night
@ 10.00PM - 12.00pm
GEELONG COUNTRY 89.3 FM - 24 hours non-stop country
Stereo 974 FM - Bob Taylor 9 am - 6 pm week days.
Truck Stop Country Rod Boyd - midnight to dawn.
Now streaming live

BIG PETE WINDLE
FRIDAY
3MDR 97.1FM
9.30 pm to midnight
[full on country]
Now streaming live
5 Foot High And Rising with Myles O'Neil Shaw PBS - 106.7 FM - Monday 1-3 p m.

3RPP Mornington Peninsula Radio

Monday 7-9pm
Country Mix with Ken Brown
Saturday 7-9pm
Kool Country
Barbara Kuhl
Tuesday & Thursday Breakfast 6-9am
Wild Western Swing and Wicked Wacky
Country - Steve Burley
Sunday 4am-7am
BJs Country Music John Burrows