DAVE'S DIARY - 16 JULY 2013 - JONNY TAYLOR INTERVIEW
TAYLOR MADE SONGS FOR JONNY
"Rosanne was married for a long 28 years/ she stayed with her husband for the sake of their three kids/ then one day she turned around/ said this is not working out, she walked away/ soon enough she found herself a new man/ he was a few years younger and gave her love she never had/ till one day something changed/ a look came over his face and he hit her." - You'll Never Break Me - Jonny Taylor.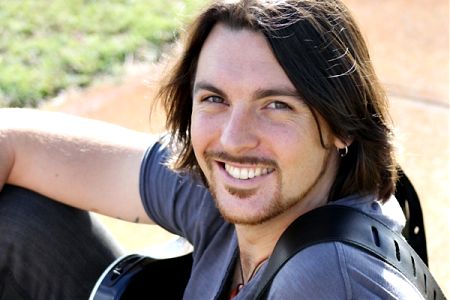 When Jonny Taylor writes songs about domestic violence, mental health, alcoholism and post-traumatic stress he doesn't reach for a novel or the Internet.

The Busselton born concreter's son tears pages from his own life story and denizens of the deep south of home state Western Australia.

So when Taylor penned latest single You'll Never Break Me he didn't change the name of the vanquished victim who was left for dead by her attacker - her second abusive spouse.

Ironically, the middle aged woman boomeranged from a coma and outlived her attacker who took a fatal drug overdose.

"It's an amazing true story of a friend of ours," Taylor, 28, told Nu Country from his home at Mandurah.

"She was totally comfortable with her name being used in the song and video. She was quite keen to get her story out there. She wanted to go down the path of going more public again to spread that message."

So how did Rosanne survive her ordeal?

"She was actually in a coma for a week, it's hard to portray that in three and a half minutes,"

Taylor explained.

"But in that space of time her attacker was put in prison and then he was bailed out by a wealthy uncle. But nobody told him there was a chance of her surviving and he took his own life with a drug overdose. She came out of the coma and said 'where's my boyfriend?'

It's a pretty amazing story. She has become a remarkable woman because of that. Her first marriage lasted 28 years - the relationship with the younger man was much shorter. He thought he would be up on manslaughter charges because he didn't think she would come out of the coma. Over the few hours he was out of jail he decided that was the way he wanted to go. From what I can fathom Ros had got him some work in the mines as a fly-in-fly-out miner."

CAVES HOUSE HOTEL - VIDEO LOCALE
"Shayne was a young girl sitting in the corner/ room full of strangers and mother who's losing her mind/ in a house with no power/ when Shayne was 13 and she was hurting/ her mother left her and her brothers to fend for themselves/ in that house with no power." - Long Way Forward - Jonny Taylor
Unlike the victim in Dennis Linde penned Dixie Chicks hit Goodbye Earl she doesn't poison her assailant with black eyed peas or burn the abuser's house down as victim does in Gretchen Peter's Independence Day.

And instead of learning martial arts like the battered belle in new Brad Paisley tune Karate she's an active supporter of White Ribbon Organisation, Domestic Violence Action Group and Womens' refuge - Pat Thomas House.

Taylor raised more than $5,000 for charities at his single launch in April at Redcliffe On Murray and on-line sales in the prelude to the launch of his second CD Something To Say in June.
He ensured authenticity in his graphic video by using an old band mate Ben Langley and a local sales rep to portray the combatant characters.

"We filmed the video at the historic Caves House Hotel at Yallingup near Margaret River," Taylor added.

"We used amateurs, willing to give it a go. I used to be in a prog rock band years ago with the lead male - Ben Langley. He was keen to be an actor in his teenage years. The woman is a sales rep - a friend of my wife Nicole. That part took about 10 hours to film - then we did the band stuff in a couple of hours the next day."

But don't get the impression Taylor is a prisoner to life on the mean streets.

The girl abandoned at 13 by a troubled mother in Long Way Forward finds salvation.

"It's a true story of a lady who is associated with my wife Nicole," the singer adds.

"I love an underdog. I love a success story about people who pull themselves out of the mud and make a life for themselves."
DEPRESSION AND SUICIDE
"I've got a hero, I've got a friend/ I've got a brother who keeps all his troubles to himself/ there's something to be said about swallowing your pride/ but it doesn't make you any less of a man if you cry/ on the shoulders of the ones who care for you." - Suffering In Silence - Jonny Taylor.

Taylor uses frequent life on the road to soak up mental illness, depression and teen suicide sources for his songs Suffering In Silence, Brighter Than You Feel and Nothing Wrong With You.

But pressure on the singer, who swung from the ropes on reality TV shows Australian Idol and Australia's Got Talent, also struck a chord on a personal level.

"I think my awareness was more from myself," Taylor confessed.

"I had a struggle with it for a few years without realising what it was. I was in a rut and found it hard to get out of. Ultimately that took my grand-dad on my dad's side. He shut himself down mentally and his body followed behind. It's such a common thing with men. I've seen it in the wheat belt in W.A. We get out there and I see the lengths they go to keep their heads above water. My grand-dad was only about 72. He was quite fit - then they found an issue on his lungs and he convinced himself it was going to be the end of his life. He lived in fear - we would sit with him, talk to him and try to make him laugh and he wouldn't even open his eyes to look at you."
REFUGEES HAUNT SAILORS
"In 2001 he was sent out to the border to keep eyes on asylum seekers trying to find a better life/ he spent too long pulling babies from the water/ this isn't what he had in mind when he set off to change the world/ and seeing these desperate families reminds him of home/ he's got a daughter he'd die for, a woman he adores and step kids he loves like his own." - Stars On His Shoulder - Jonny Taylor.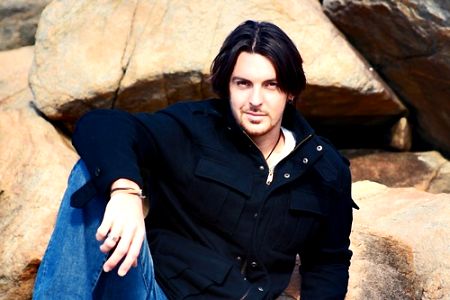 A real life encounter fuelled Stars On His Shoulder - the tale of a third generation Navy Man who enlists at 18 and later suffers post-traumatic stress because of the tragedies he encounters on the wild west coast.

"He was another fellow I got to know through gigs," Taylor.

"He came along and was very supportive of what I do. That's the beauty of what I do.

Ros's story came out one of my gigs. We got chatting. It's a real privilege to meet these people. When you lay your heart out at a show they feel it's OK to come and tell you your story. Sometimes it's very enjoyable for me."

But it was adolescents who inspired Nothin' Wrong With Who You Are.

"I see so many kids with scars on their wrists," Taylor revealed.

"Clearly they're cries for attention more than anything. That's what they have resorted to through bullying or whatever it is. I had the ideal time at school re bullying so I'm really conscious of that. You have to treat each other with respect regardless of age."
LOVE AND THE COAST

"I took myself down to the water with my sorrows and sins/ I left my shoes on the shore and I jumped right in/ now when I look back I don't recognize myself." - Never Look Back - Jonny Taylor.

Equally joyous are You And I and second single Never Look Back featuring a video filmed at Rocky Point near Margaret River.

"Rocky Point is very special to me," Taylor recalled.

"I spent countless hours as a teenager surfing there. It was a really my place to do a bit of soul searching - those thoughts you have when you are 16 or 17."

Now, a decade later on the coastal highway and beyond, Taylor also has his wife to thank for You And I.

"I've known Nicole for 13 years and we've been married for five and a half years," the singer confided.

"They're the two songs that explain what keeps me going."
SLAVE TO THE ROAD
"I remember the summer of last year when I drove towards my fate/ felt like I'd driven around the world/ and I remember the feeling when I crossed the border of my home state/ felt like an eagle on the breeze." - Slave To The Road - Jonny Taylor.
Taylor maximized his reality TV show talent quest appearances as a surrogate radio to break into the mainstream.

"They're definitely one of those things you can make the most of - I take it to the extreme to get as much publicity and media out of as I could," Taylor confided.

"But I was very heavily restricted by the corporations with the threat of disqualification. It's a bit of a fine line to tread, I guess. They ultimately had the control of what you do on TV. I always say there's no way I could never get that sort of exposure, just by touring. I could drive around until I got a deal but I could never get to that amount of people in such a short space of time. With Australia's Got Talent they only had to approve what songs I played. The song I ultimately got booted out for was not my first choice or my second or third or fourth for that matter. But I'm just grateful to have access to that sort of exposure."
Taylor's song Slave To The Road empathises more with the life of a troubadour than On The Road Too Long - Don Bowman's parody of former boss Shotgun Willie Nelson's On The Road.

"There are times when you daydream about how it would feel to give it all away but if I think too much about not doing music I would finish up in a weird state," says Taylor now on a national tour.

Which is why music buffs will have a chance to catch the singer as he surfs the nation's highways to promote his album during winter and beyond.